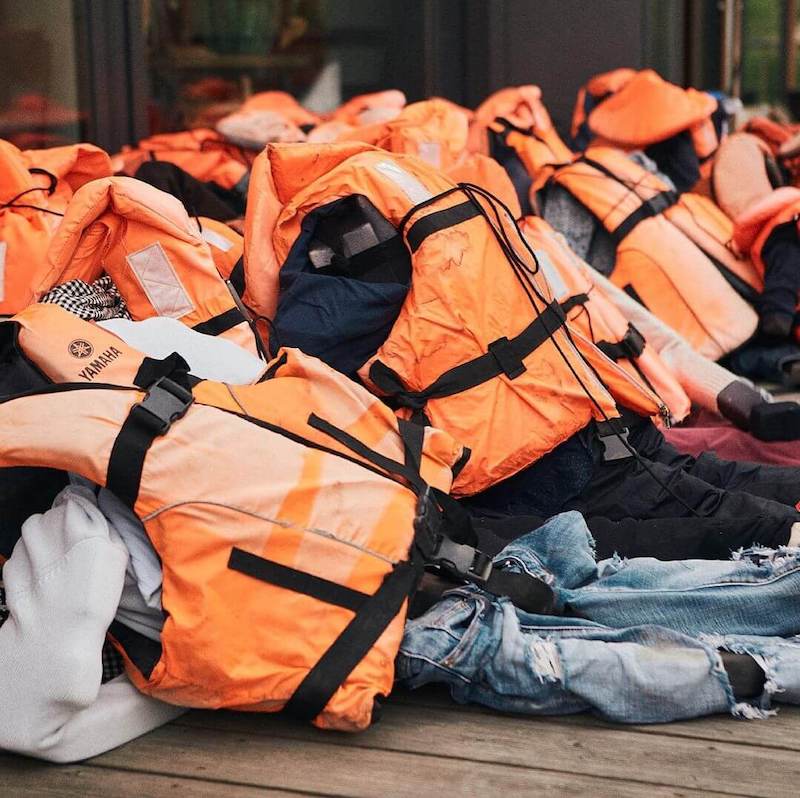 Warsaw, 20th June 2021
United Nations
World Refugee Day
June 20th
FRONTEX executes a deadly regime that killed more than 40.000 people at the European Borders since its foundation. A collective of activists confronts the EU with the victims of this inhumane policy at the FRONTEX' headquarter in Warsaw.
Every month, more than a hundred humans are being washed ashore on the coast of the Mediterranean Sea. The installation of The Floating Dead with more than a hundred puppets wearing life vests from the graveyard on Lesbos brings the dead to the perpetrators' doorstep.
The collective urges the authorities to uphold The European Convention on Human Rights and The United Nations Convention on the Law of the Sea.
SAVE YOUR SOULS
Protect our Dignity